WELCOME TO MY CREATIONS
Don't be scared. They don't bite... much.
---
People call me Dariru, but my real name is Darryl Knickrehm. I am a 35 year old artist, and I have a story to tell.
Originally from Orange County, California, after receiving a BFA in Film at Chapman University I moved to Japan to explore the world. I liked it so much there, that I haven't left.
My goal in life is like my goal in art – to find the story behind it all. Because everyone's got a story; they're what make us who we are. So in my art, whether it be illustration, photography, fiction or film, I want to bring out those inner workings; I want to find that ghost in the machine.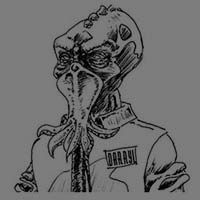 DARRYL KNICKREHM
aka Dariru
What I look like before my coffee.